Angle Armour
Angle Armour is cost effective, easy to install and permanently finishes the underside of the angle iron which eliminates the need for paint and maintenance.
According to the O.B.C. and the National Building Code Angle Iron requires flashing to channel water over any openings down and away from the angle iron and out the weeper that is installed by the mason. Angle wrap provides this flashing and at the same time permanently finishes the underside of the steel in the same texture and composition of the window itself.
Right now, builders and homeowners have no option other than to paint angle iron which is only a temporary fix. Painters are not allowed to climb ladders anymore to paint second floor angle irons.
---
Give them a better alternative with Angle Iron Wrap!
Angle Armour provides a permanent solution that costs less and looks so much better.
Installation Instructions:
Angle Armour is installed by the Masonry Contractor. The product is cut to length, and slipped
over the angle iron before it goes in place and the brick installation continues from there..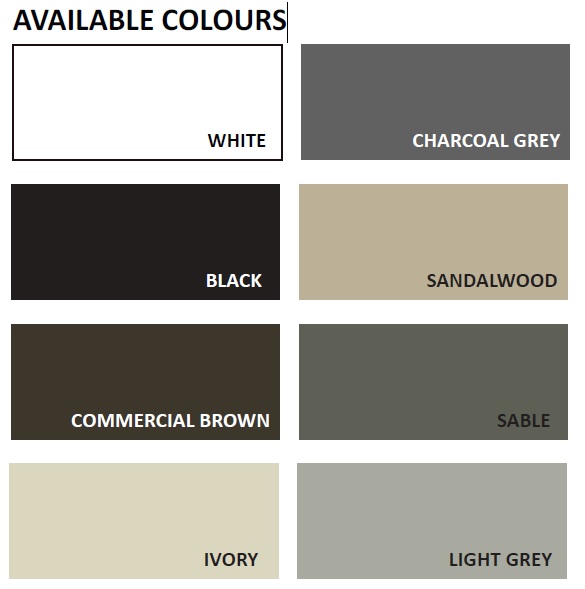 Benefits of Using Angle Armour:
Never paint an angle iron again!
Simple and easy to install, light weight and easy to cut
Eliminates the need for painters to climb ladders
Terminates at house wrap eliminating the need to cut or penetrate the building envelope
Sheds water over the windows and doors reducing chance of leaks
Made with U.V. protected P.V.C. (same composition as windows and doors)
Provides flashing over windows and doors when angle iron is present as suggested by O.B.C.
Standard 10 ft lengths and a total of 100 ft per box
Comes in 6 Standard Colours—Custom colour and lengths available (upon request)
Fits various sizes of angle iron